Sonos speakers are some of the most popular speaker systems. They feature wireless streaming and can be controlled with a smartphone app or voice commands. But what if you use your TV as the sound system instead? Fortunately, an easy way to do this won't require additional hardware or software – just a little setup. Find out how in this article!
The Sonos speakers offer a wide variety of benefits, one of which is that they are compatible with TV sound. The article will cover how to use a Sonos speaker as a TV sound system and why you might want to do that.
This article helps you to know how to connect Sonos speakers to your TV.
How to Connect Sonos Speakers to TV?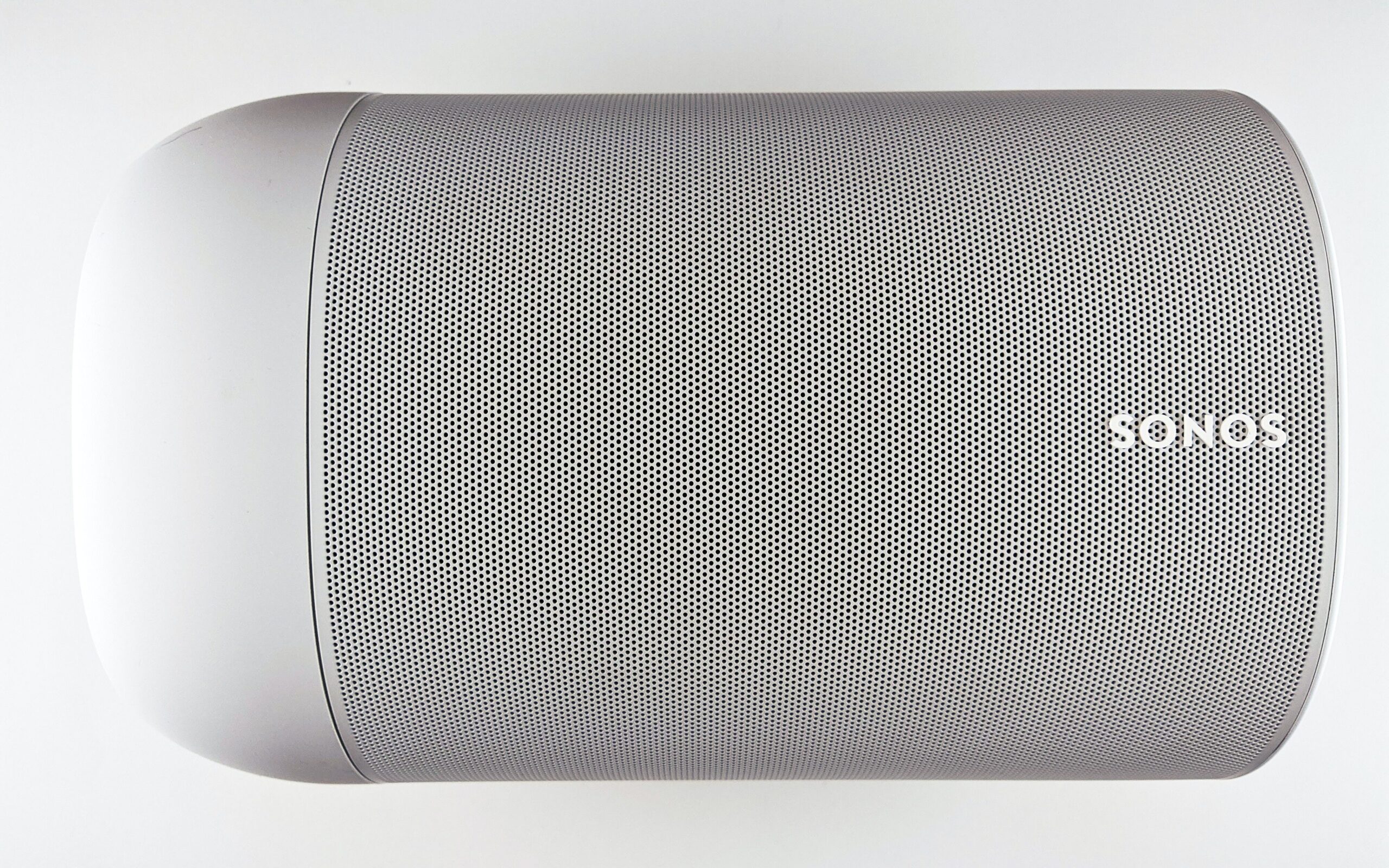 Many people are familiar with Sonos, a company that produces high-quality audio streaming devices. Many people don't know that Sonos also offers a line of home theatre devices. These devices work with your TV to provide an immersive sound experience.
The first step to a Sonos home theatre device is to connect it to your TV. The first method to work this is to utilize an HDMI cable. Once you have connected the device, you must download the Sonos app. This app will allow you to control the settings of your Sonos device and choose what audio you want to play through it.
How to Connect Sonos Speakers to TV:
TV Remote:
Connecting your Sonos speaker to your TV is not as difficult as it might seem. The first step is to download the Sonos app, which is available for both Apple and Android devices. Once the app is downloaded, you must connect your Sonos speaker to your TV using an HDMI cable. After the speaker is connected, you must select the 'TV' input on your Sonos speaker. Once you have done this, you can control your Sonos speaker using your TV remote.
If you want to connect your Sonos speakers to your TV, there are a few things you need to do. First, choose the location where you want to configure Sonos. Next, click on the TV, leading you to the remote control setup installation wizard. Remember that you can only configure one TV remote at a time. Once you've gone through the setup process, you'll be able to enjoy your Sonos speakers with your TV.
Speaker Settings:
If you want to adjust the settings of your Sonos speakers, it's very simple to do with the Sonos App. If you're using your mobile phone, open the Sonos App and hover over to the settings tab. Then tap the system. From there, you can adjust the settings of your speakers to suit your needs.
If you want to customize the sound of your Sonos speaker, you can change the EQ settings. However, the process is different if you use a Mac or PC. On a Mac, open the Sonos app and select Preferences from the drop-down menu. Then select EQ. On a PC, the process is different. Open the Sonos app and go to Settings. From there, you can adjust the EQ settings.
If you're looking for ways to improve your Sonos experience, connecting your device with the powerful Sonos Sub Gen 3 is a great option. The Sub Gen 3 offers a rich sound that can greatly improve your listening experience. Additionally, the Sub Gen 3 is easy to set up and use, so you'll enjoy its benefits immediately.
How To Wirelessly Connect Sonos to TV:
The four listed methods to wirelessly connect Sonos to TV are explained in detail below:
Use Bluetooth To Connect the Speakers:
Some new features in some Sonos speakers mean you can now use your TV for voice commands. An example is using the Voice Remote on the Sonos One to control the volume. The following instructions explain how it's done so you're going to connect these two devices:
But before you use Bluetooth for your TV, you should know that it might have a noticeable delay.
Playing music with the speakers may not be problematic, but watching videos or movies through them will cause some issues because of the lag.
The delay depends on a few factors, such as the audio codec and Bluetooth.
If your Sonos and TV both support Bluetooth 5.0, you shouldn't hear that delay – it won't be there.
Bluetooth connection:
Our experts recommend connecting Sonos to the TV via Bluetooth for easy setup. Both your speakers and TV must be Bluetooth enabled for this to work. Not all Sonos speakers are compatible via Bluetooth, so check before attempting this method.
Sonos App for iOS and Android:
Our experts have previously mentioned that Sonos has a mobile application both for Apple and Android devices to make wireless connections easier. To connect Sonos to the TV using the application, you must have a Bluetooth-enabled TV. Once you have the app installed and the TV paired with your phone, you'll be able to control the soundbar with your voice.
The Sonos app [1] connects your Sonos speakers to the Wi-Fi paired with your mobile phone or computer. This will establish a connection with each speaker, enabling you to control them from a single device. You can use the app to play music from your library, stream online radio, or even set up a multi-room system.
Audio Receiver:
Audio receivers are a great way to connect your Sonos to your TV. They act as a tool that turns your TV into a Bluetooth-enabled device, making it easy to connect your Sonos speaker. It would help if you connected the audio receiver to your TV's HDMI port to connect it to your TV.
After you've set up your audio receiver and connected it to your TV and Sonos speakers, you'll need to wait until the receiver can connect to the speakers via Wi-Fi. Once it does, you'll be able to hear the sound from your TV through the Sonos speakers.
For Apple TV:
The wireless connection process is straightforward if you have an existing Sonos home theatre device, such as the Sonos Ray soundbar, and want to connect it to your new Apple TV. First, open your Sonos app from your phone or tablet. Then, go to Settings > Advanced Settings > Remote Control > Add Apple TV. Once you've added your Apple TV, you'll be able to control it using the Sonos app.
FAQS:
Can Sonos connect to non-smart TV?
The Sonos Beam and Arc are two great options for connecting your TV to a Sonos speaker system. Both use a single HDMI-ARC cable and power cord and can play everything connected to your TV, from Sky boxes to gaming consoles. You don't need to connect your Sonos speaker to any other device to use it with your TV.
How do I connect my Sonos to my TV without HDMI?
If your TV does not have an HDMI ARC port, you can connect Arc, Beam, or Amp to a digital optical audio output using the optical audio adapter (only included with Arc and Beam). You will not be able to use the TV's remote to control the volume of your Sonos product when using this connection.
How do I manually connect to Sonos?
To connect to Sonos manually, you'll need to open the Sonos app for iOS or Android. Put up a unique system, then make or mark it into your Sonos charge. Fixture Count on the popup displaying your Sonos development. When you use Sonos S1 Controller, tap Continues. Then, tap the settings icon in the top right corner and select Add a Subsonic device
CONCLUSION:
After following this article's instructions, you should know how to connect your Sonos speakers to your TV. This is a great way to improve your audio experience when watching TV, and it can also be used for other purposes, such as playing music from your phone or tablet. We hope you found this article helpful and can now enjoy your Sonos speakers even more.
As you can see, connecting your Sonos speakers to your TV is a relatively easy process. Once you have everything set up, you'll enjoy high-quality sound from your TV without worrying about speaker placement or wiring. If you're looking for an easy way to improve your TV's sound quality, we recommend giving Sonos a try.