You can connect your Sony speakers to iOS devices or any other sound system you have.
Suppose you have an iPhone or iPad. Congratulations! Your weekend plans just got a whole lot more exciting. And if you have Sony speakers, your weekend playlist has just gotten longer. But how can you connect your Sony speakers to your device?
Suppose you need a quick connection to connect your Sony speakers to your iPhone device. This post should be of assistance.
How To Connect Sony Speakers To iPhone?
This tutorial will show you how to connect your Sony speakers to your iPhone using Bluetooth. This method lets you connect your audio device to an iPhone, iPod, or iPad.
We'll show you how to connect your iPhone to a Sony Bluetooth speaker and what to do if your iPhone doesn't seem to connect to the speaker.
Please Follow our Guidelines To Connect the sony speaker to iPhone: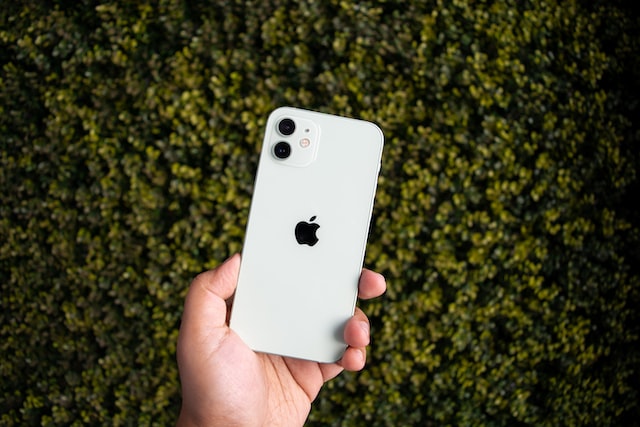 Enabling Bluetooth on your iPhone is a necessary step to connect it to a Bluetooth speaker. To enable Bluetooth on your iPhone, follow these steps:
1st you open the setting
Tap on Bluetooth
Please tap on the Bluetooth until it turns green.
Okay, Bluetooth is enabled.
Connecting a Sony speaker to an iPhone is a one-time process. Once the Bluetooth speaker has been successfully linked with an iPhone, it should connect automatically whenever the speaker is turned on.
Before we begin, please ensure your speaker is turned on and fully charged so it's ready to use.
Attach sony to iPhone
Open the setting
And select Bluetooth
The Bluetooth speaker should appear in the "Other Devices" section of the list. If it doesn't seem right away, be patient and wait a few moments.
Click the device name when speakers appear.
The pairing of the two devices takes a few seconds. When you're done, the status on the screen changes to Connected.
Enable Pairing Mode on a Sony speaker:
If you want to use your Sony speaker with your iPhone, you'll need to do a quick setup first. Here are two tips to help you connect your devices faster:
Make sure your speaker is turned on and in pairing mode before trying to connect it to your iPhone.
If you're having trouble connecting, consult the user manual that came with your speaker.
Before you go any further, turn on your Sony speaker and let your iPhone discover it for the first setup. While each speaker has its way of entering pairing mode, these two tips should help you figure out how to get your speaker to cooperate quickly. If the suggestions below do not apply to your speaker, consult the user manual provided by the manufacturer.
Most Sony speakers can be put into pairing mode by turning the speaker off and then turning on the device while pressing and holding the Power button. When the speaker is in pairing mode, you'll usually hear a noise or see the light indicator flashing quickly.
To pair your Sony speaker with your device, press and hold the Pairing button lightly. If your speaker has a separate pairing button, it will be labeled with a Bluetooth symbol. Once you've found the button on your device, press and hold it until you hear a sound or see the light indicator on the speaker flash rapidly.
Make your iPhone Recognize a Bluetooth Speaker:
You must put the speaker into pairing mode to connect your iPhone to your Sony speaker. follow these steps:
Settings on your iPhone.
Click on Bluetooth.
If your iPhone's Bluetooth is turned on, you'll be able to see the Sony speaker on the screen.
After the initial setup, click on the name of your iPhone that appears on the speaker. Please wait for it to pair with your device.
How to Unpair Your Bluetooth Speaker From Your iPhone:
If you've decided to no longer use your Bluetooth speaker or sell it, unpairing it from your iPhone is a simple process. Here's what you need to do:
Open the Settings tab.
Connect on Bluetooth.
Click the name of the device.
Choose "Forget This Device" from the menu.
Pair the Speaker with Your Audio Reference:
Currently, the speaker is in the pairing method, and Bluetooth is allowed on your chosen device; it is time to pair them together. The steps you need to take to pair your speaker with your device will depend on the type of device you have. You can follow the procedure outlined below, depending on the device you have:
Android Devices:
To secure your Android gadget to your Sony orator, go to the Settings menu and find the "Pair New Devices" option. Your speaker's name should be listed under the "Available Devices" menu. Select the speaker and press the "Pair" button – it's that easy!
Windows Devices:
If you're having trouble connecting your Sony speaker to your Windows device, here's a quick fix. Start by pressing the Windows key, then selecting Settings. From there, choose Devices, then Bluetooth & Other Devices. Ensure Bluetooth is turned on, and you should be good to go!
To connect your Sony Bluetooth speaker with your Windows device, start by clicking 'Add Bluetooth or Other Device.' If your speaker is in pairing mode, it should appear on the list of available devices. Once you see it, click on the speaker's name to open a pop-up. In the pop-up, you'll be given the option to either 'Connect Device' or 'Cancel' – click 'Connect Device' to establish the connection between your Windows device and Sony speaker.
Why is my Sony speaker not connecting to my iPhone?
A. Reset the speaker by deleting the information from your Bluetooth device. Delete whatever is under "Paired Devices" on your device, and pair it again. You can also delete data on the "Paired Devices" if you want to set it to Bluetooth pairing mode.
Why won't my iPhone detect my Bluetooth speaker?
A. You may need to ensure your Bluetooth accessory and iOS or iPadOS devices are close. Turn off and back on the Bluetooth accessory. Check that the device is on and entirely charged or plugged into power. If it uses batteries, see if they need changing.
TAKEAWAY:
Once you've paired your Bluetooth speaker with your chosen device using the steps above, you won't have to go through the process again! The speaker and the device will automatically pair when they're close and your device's Bluetooth is enabled.
If you want your Sony speaker to pair with another device, but it is automatically connecting to a different one, you can open up the Bluetooth menu on the old machine and disable the connection with your Sony speaker.
If you're examining pairing your Sony orator with a compatible device, don't worry – it's easier than it sounds. Sony speakers are designed for user-friendliness, so as long as you follow the steps above, you shouldn't have any trouble.
CONCLUSION:
To connect your Sony speakers to your iPhone, you must use the audio output port on the back of the speaker. Once you have joined the two machines, you should be able to hear any audio that is playing on your iPhone through the speakers.
If you are having trouble connecting the two devices, ensure you have followed all of the ithe instructions sneaker system.