Hi, This Might help Great Topic because This Has many issues For Speakers/Subwoofers This Is Cause only That you have Not to Notice On every Buying Gadgets, And You often Not Notice The Blown Out subwoofer and might not even Note That it is Broken Or not. Do we look at How To Test A Car Subwoofer?
To test a car subwoofer, connect it to an amplifier or head unit and play a variety of music with deep bass at a moderate volume. Observe if the subwoofer is producing accurate and powerful bass without distortion.
Check for rattling or buzzing sounds, which indicate a loose connection or problem with the subwoofer. Use a multimeter to check for proper impedance and physically inspect the subwoofer for any visible damage or defects.
Let's Know about the subwoofer Issue.
First, do we know when a subwoofer Blows?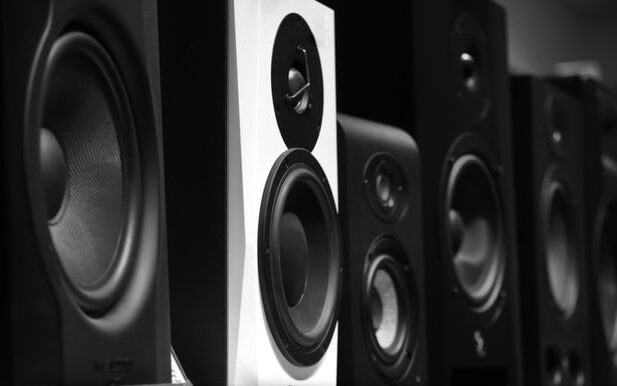 Subwoofer surely has an impact on sound quality. So, if you feel any issue with your subwoofer, you can easily realize That Your Subwoofer Create Issues and Blows. And You can see her result Before Buying a Subwoofer Due To all Conditions In Front Of You.
In Other Issues, You Must Know That Your subwoofer Is blown when The sound quality irritates you And the sound is distorted or Broken in its frequencies.
Nevertheless, You can't tell surely by these sounds if the subwoofer is blown out or Others have Issued.
So, now you Test your subwoofer properly so That it's Blown out or others are having issues.
I will Recommend That, with Help, we Test the subwoofer with a Multimeter.
How I Test subwoofer with Multimeter:
It's The Biggest easy way to knowing the subwoofer is Blown or not. If you Have Not Often Multimeter. You should Buy one. Within Help, You will find issues with the subwoofer.
Multimeter Have Not Rokect Sciences. Because Its Uses are very Easy. Therefore you should use it For Testing When you Buy a subwoofer.
In This Case, the Multimeter uses the purpose only That Can Check The Voice Coil Resistance. The Multimeter said That Your subwoofer Is blown Or Not.
We will discuss some steps you will learn about The Resistance of The Voice/sound Coil.
First, we should shut down or turn off your subwoofer, in This relate Cut its power. If you don't Cut This Power, then you don't Get Proper MEASUREMENT in this result.
In the second step, you will make sure To remove all input Cables From your woofer.
Get Out the subwoofer enclosure, and then Give Access Properly. Then You can easily Check Any Subwoofer.
Then, after all, Access, You will take your Multimeter and attach It To the Voice Coil. You will see your Positive Terminal. Then you will use The Positive End Of the Multimeter There.
After The Attache The Negative To Negative Terminal.
Now You will Turn On your Multimeter, And You will see the results of the Resistance Of your subwoofer.
Okay! Now You Test And what Results You Can Get From It.No problem.m Here are some possibilities you may Get Frome Your Multimeter.
When Your Multimeter is Not Showing Any Resistance, make sure your subwoofer voice coil Is Damaged.
It Is safe. Then the Multimeter Reads 1 Ohm And Above as the Resistance. And shows will include other issues with your subwoofer, And we know it's Not Blown Out.
Test Your Subwoofer Buy Multimeter:
This Multimeter with the ohm Readings. After all ANy Others, you will need to make sure you use Multimeter With Ohms Readings because It is best For subwoofer Tests. This product is available on Amazon AstroAI Digital Multimeter TRMS, and It is Easy To Use. It Is Easy To Test For Ohms.
Here are Some Features Of the Multimeters. It has a large Backlit screen, and It is easy To Reading. The Other Feature of the Multimeter Hanging magnet back is That You place The Multimeter On a wall.
Make sure You have a screwdriver for Free. The speaker cone when You are working with an active subwoofer. Recessed into your car paneling.
We will share videos that you make. Learn and expert Easily with Multimeter.
Disconnect The subwoofer:
When you test your subwoofer, make sure you disconnect The subwoofer from the power source.
It is very simple, Not Rocket Science. You will Disconnect The subwoofer From the external amplifier or disconnect the subwoofer from your car battery.
How to Remove Subwoofer From The Vehicle.
First, you Disconnect your subwoofer from its power supply, and Then you can safely remove it. It is easy to remove the subwoofer from the vehicle.
Many Subwoofers have Different shapes/designs, and you may need to remove the cone from the casing of the subwoofer to access the wire coils.
You Need To Test The car subwoofer before Buying:
Yes, You should need to Test your car's subwoofer or any other subwoofer Before Buying. Most of the sellers are Unscrupulous. They sell Faulty speakers and earn Heavy Profits.
Therefore we need TO Test our Speaker Before Buying And take care of this type of seller. Most sellers don't allow you to check/test the subwoofer, Then they are earning more income, but they are selling faulty speakers at a hefty profit. We should want to avoid this type of seller.
Mostly you will see around that they attempt to sell try Damaged Goods.
Tip: Unfortunately, you don't have to test the car subwoofer multimeter, Don't worry; you can use a 9V battery For testing, and you get a great job.
Test Subwoofer With 9V Battery:
It is Affordable and Relatively Multimeter. Its Price is Under 10$ to 40$ maximum, but it can be awkward to carry.
You may struggle to find a multimeter for improvement at your auto repair store.
We see some steps to test a car subwoofer with a battery:
Make sure you have a new Brand 9V Battery.
Attached is the Negative subwoofer wire with the negative battery Terminal.
And connect the positive subwoofer speaker wire to The positive battery Terminal.
And now, you see or observe the cone Movement.
The 9V battery is available on Amazon. It is a very affordable Price. You Can Easily Get it.
Also Read: How To Fix Crackling Car Speakers? [Step By Step] Guide 2022
CONCLUSION:
In conclusion, We have Talking About how to Test a Car subwoofer, And also Before buying it, I hope you will learn from our Article and make sure you Have gained some knowledge. Please give Me Feedback on what Is Right are wrong. Please Leave your question in the Comments; Comments Section Gives Below. Thank You!