Wireless Bluetooth speakers have become the norm for the home entertainment system. Not only do you get flexibility when it comes to placement, but the sound quality is also much better when compared to wired alternatives. But have you ever thought about how you can connect multiple Bluetooth speakers together? Now In this article, we will give answer your question.
1: Ways To Connect Multiple Bluetooth Speakers?
Thanks to Bluetooth technology, you can now connect several different speakers so that they play music simultaneously. You don't have to worry about wiring anything up or dragging around lots of bulky connections and it means if you want a dance party at home – more than one person is able to join in without being tethered by wires. This post will walk you through the best products currently on the market along with which brands may be suitable for your particular home and lifestyle. Let's start!
1. Amazon Echo & Google Home
With an Amazon Echo, you can connect to one Bluetooth speaker at a time. However, if you have an Echo device with a screen, like the Amazon Echo Show or Echo Dot, due to the nature of being able to communicate hands-free on these models, it will be compatible with two Bluetooth devices simultaneously.
Say " go to settings," or swipe down from the top of the Eco screen.
Select Settings > Bluetooth .
The list of available devices will show up.
Select the speaker and follow the onscreen instructions.
Alexa will tell you if the connection was successful.
You may use the Alexa app, in case your Amazon Echo doesn't have a screen.
From the menu, tap Alexa Devices, and then choose your Echo device.
Click on Bluetooth Devices > Pair a new device.
A list of available devices will appear in the app; tap the one you want and it's ready.
Asking Alexa to "pair" will connect the current device, such as your Echo, to the newest device you've connected.
With Google Home, you can connect your device to other home speakers and third-party Bluetooth speakers. With this connection, you will be able to get multi-room audio with one Bluetooth speaker. The only exception is that you cannot connect a second speaker without disconnecting the first one.
Open the Google Home app and tap the Devices icon in the upper right corner.
Select the home speaker you want to connect to.
Press Settings > Default music speaker, and select the Bluetooth speaker.
You can play your voicemail messages on smart speakers by saying "Ok Google, play my messages". This is available for Google Home, the Home Mini and the Home Max.
2. Bluetooth 5.0
Bluetooth technology 5.0 is not just a slight improvement of the previous version, but rather a significant leap forward over its forerunner. The newest iteration of Bluetooth technology comes with increased speed, range, and stability and has twice the amount of bandwidth as what was possible on Bluetooth 4.1 (which are also great numbers, to be honest) Many audio series have started identifying themselves as 'Bluetooth 5.0 compatible' without actually having the support for this new protocol – which can lead to problems in certain cases (such as one speaker connecting to another correctly). But in general, speakers that mainly focus on sound quality and not on their design will focus more on the compatibility with newer versions and build the newest protocols into their production process.
Apple is a leader when it comes to the smart home movement, but they're going to stay on top thanks to products that are designed like no other. They've released HomePod mini speakers with Bluetooth 5.0 technology that can rival offerings from Google or Amazon and give them a run for their money in terms of quality and customer satisfaction. Not only is Apple's HomeKit compatible with virtually every platform imaginable, but it also boasts exceptional security measures for each of their connected devices, ensuring there's virtually no way your data would be compromised by hackers.
Over time, technology that helps users cut the cord has improved significantly, with brands such as Pocket TV leading the way. The first Bluetooth 5.0 compatible devices for smartphones were the Samsung Galaxy S8 and S8 Plus, the iPhone 8, 8 Plus, and X, and the LG V30. So you can expect that future models of smartphones will have it too.
3. AmpMe (App)
AmpMe is a fantastic way to play music. You get to synchronize your smartphone and wireless speakers by creating a network that basically allows you to broadcast the same songs or podcasts over WiFi to multiple speakers regardless of whether they're in the same room or out on the deck. The best part about this app is that it's not limited to certain services like SoundCloud or Spotify and it's not even limited by your own media library, which makes it one of our favorites at SaaSpotify!
Here is what you need to know while different in this case with AmpMe you can broadcast your music from an iOS device to a large number of peripheral devices, which will be playing it all synchronized and at the exact same time.
To use AmpMe, you just need to tune all the speakers you want to use as your amp. The devices could either be controlled by a personal device or linked to one that is linked by volume. After downloading the app, you can link it to your Facebook or Google account and enjoy its vibrant community of users who are looking for creative ways to amplify their music.
Now start the party :
Tap on your device the symbol (+) at the bottom right for play music.
Here you will need to choose the service (YouTube, Spotify, etc.), then press Connect.
Make your account Log in and select or create a playlist.
4. Now for play your favorite music create your playlist.
To do this, become a sort of DJ. It can be done by inviting people to listen to the music you recommend. Other users can send you messages requesting songs too through the "chat" feature. Note also that much like other social media applications like Tinder, for example, Twine's application allows users to join remotely as well.
4. Bose Connect
Searching for a speaker to buy, but confused by all of the choices? Well, you know that Bose makes excellent quality hi-tech products and they have speakers too! This Android application has been developed to function in conjunction with their premium line. It's compatible with devices using Android 2.3 and up or iOS 5.0 and up, like mobile phones and tablets, allowing audio streaming over WiFi networks, so you can sync music to multiple Bose devices without needing accessories or additional software. Get it on the Google Play or App Store now to locate nearby compatible Bose products which will help you enjoy your tunes more thoroughly!
There are two ways to engage your Bose speakers. You can use the buttons on each speaker or you can make use of the app they come with (so long as they've been paired beforehand). Pairing is easy though…
Party mode (left and right speaker together)
Stereo mode (left and right speaker separated)
2.2. Using Stereo Mode
The more you use the stereo function, the more effective it gets. This is because the speaker is able to determine its location by itself. Use one of your W3s to listen to stereo mode – and stop when you hear "Stereo: connected" on the device (similar to a beep). The more you use stereo mode, the longer it takes for it to connect, as in it will connect faster with each turn of the key.
Alright you guys, Stereo mode is now activated. Using your mobile device, you can listen to music on the stereo. The steps above will help you switch from party mode to stereo mode. First, simultaneously press the Bluetooth and Volume + keys to trigger a backup.
To turn off party or stereo mode, do one of the following: On one of the speakers, move the Speaker Switch to Headphones. Press Mute on the remote.
Only tap the Bluetooth button and then wait for a while for "Bose speakers unlinked"
For "Bose speakers unlinked" at the same time click and hold the Multifunction button and Volume + till you listen it.
To turn off the speaker click the power button.
5. Ultimate Ears
The Ultimate Ears is a company that created the Boom, Boom2, and Wonderboom speakers. This company produces Bluetooth speakers that can connect to other UBS speakers using an app called "PartyUp". The company also offers a mobile app for other devices as well.
Connect Your Ultimate Ears Boom via Bluetooth:
Confirm if that your loudspeaker has a enough charged battery.
Click the Button of Bluetooth and on the UE Boom till you just hear an acoustic signal.
After that go to the settings of Bluetooth on your smartphone, Ipod and tablet choose the UE Boom speaker.
Here you may wait for a while and the speaker is connected to your smart phone device.
Then pair to a second one speaker the Ultimate Ears :
One can connect their UE brand speaker to other UE speakers in different ways. The first way you can do this is by using a cable which can be obtained from the Ultimate Ears website. Another way you can connect your ultimate ear speakers to another UE speaker would be by using Bluetooth. The second option is more convenient and less time-consuming as all that you need to do is turn on Bluetooth on both speakers and click them together to pair them up.
Pair to a playback device one of the two boxes as described before.
Now press the Bluetooth button and at the same time on the "Volume Up" button.
Then for connectning tap the Bluetooth button twice in a row on the box you also want.
The speakers should be connected to each other within 10 seconds.
You may as Alternatively, the UE Boom app and connect the speakers by using this app.
6. Samsung's Dual Audio
Samsung smartphones also have a function that can connect two Bluetooth devices (speakers) in "Dual Audio". It does not have as many connections as other apps like Bose and Ultimate Ears, but it does connect to any Bluetooth device.
Your Galaxy S8 is capable of Bluetooth Dual Audio. This nifty feature works really well with a lot of different technologies but takes top priority when pairing it with your choice of a speaker system or your favourite pair of headphones. If you have any questions about the process, please contact Customer Service.
To get Samsung Dual Audio, apply these steps below:
Click on Settings > Connections > Bluetooth.
Tap on the Advanced in the upper right corner.
Select Dual Audio and flip the toggle to on.
To use Dual Audio, connect your phone with two speakers, two headphones, or one of them, and the sound will be transmitted to both.
If you try to add a third, the first paired device will be disconnected.
(Option 1:) If you connect your Samsung TV to multiple speakers, sometimes the first connected audio device might not be the one that can control playback using the media controls on your headphones. Pair all of your audio devices and test it out! This feature is helpful if you have speakers in different rooms.
7. Apple's HomePod Stereo Pair
Apple is following in the footsteps of Samsung's latest addition to its home audio lineup by developing a stereo pairing option for future releases. Currently, owners of HomePod can pair their iPhone and iPad to both play music from said devices over multiple HomePods as well as use AirPlay 2 on what Apple calls "multi-room audio," which means speakers can be placed throughout a house and act as a single unit for streaming music or using different speakers for different tasks. If you own more than one speaker, you might take joy in the fact that your collection can now blend into songs together rather than sound like a mess of disjointed sounds.
Activate HomePod on your iPhone & Mac:
1. Via the Home app, verify that both HomePods are in the same room
2. Click on the Home app, then double-click HomePod, then tap Settings
3. Click on Create Stereo Pair
4. Select the second HomePod you want to Add to the pair. Double-click it!
5. Press Return, then Drone.
8. JBL Connect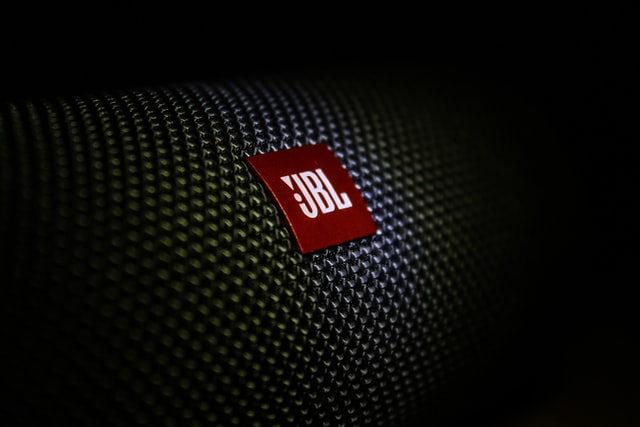 JBL is a well-known brand that provides products including wireless speaker systems. The Bluetooth-enabled speakers can be controlled wirelessly, allowing anyone to easily connect them to their android devices and listen to all of their favorite songs. If you have an NFC chip in your device, then all you need to do is touch your smartphone to the NFC spot on the speaker box to get things working! Simply pair using Bluetooth and let your friends enjoy the music along with you. The range is 30 feet or 10 meters.
With JBL, you can connect up to 100 speakers using Bluetooth. To connect via Bluetooth, one must follow a series of steps.
Step-by-Step How to Connect JBL Speakers via Bluetooth:
Place the devices to be paired side by side.
Turn on the column, and wait for the signal on the display of the corresponding light indication.
Turn on the wireless module on the speaker. To do this, there is a Bluetooth key on which you need to hold down the desired key. The keys can be held sideways. The flashing light indicates that Bluetooth is turned on. Once another device gets in range of JBL connect and has NFC function, the name of your device will show up on the screen that indicates whether you need to pair them or not.
In the settings of a smartphone, look for a wireless connections tab. If in the past Bluetooth has been activated on this device, when you search for new devices to connect to, they will appear without having to enter codes or passkeys.
Select a column from the list of available options. Go to speaker pairing settings on the phone and activate. It takes 5 mins to establish. When you see a speaker, connect to Bluetooth manually.
JBL's wireless speakers work very well with the iPhone. Rebooting the devices is usually enough to establish pairing; however if it takes too long and the speaker still won't connect to the iPhone, try doing a factory reset first.
Conclusion:
We hope you enjoyed our article on how to connect 4 Bluetooth Speakers. We know how frustrating it can be when you're trying to connect multiple speakers together, and that's why we want to help you solve this issue as quickly as possible. If you're still having trouble, don't hesitate to reach out to the experts at _. Remember, the sooner you can get your speakers connected, the faster you can get back to jamming!
Bluetooth speakers are growing in popularity since they make things like live music easier to enjoy and people don't even have to worry about complex connections. It is a product that most businesses will want in their inventory and something average users will find valuable.